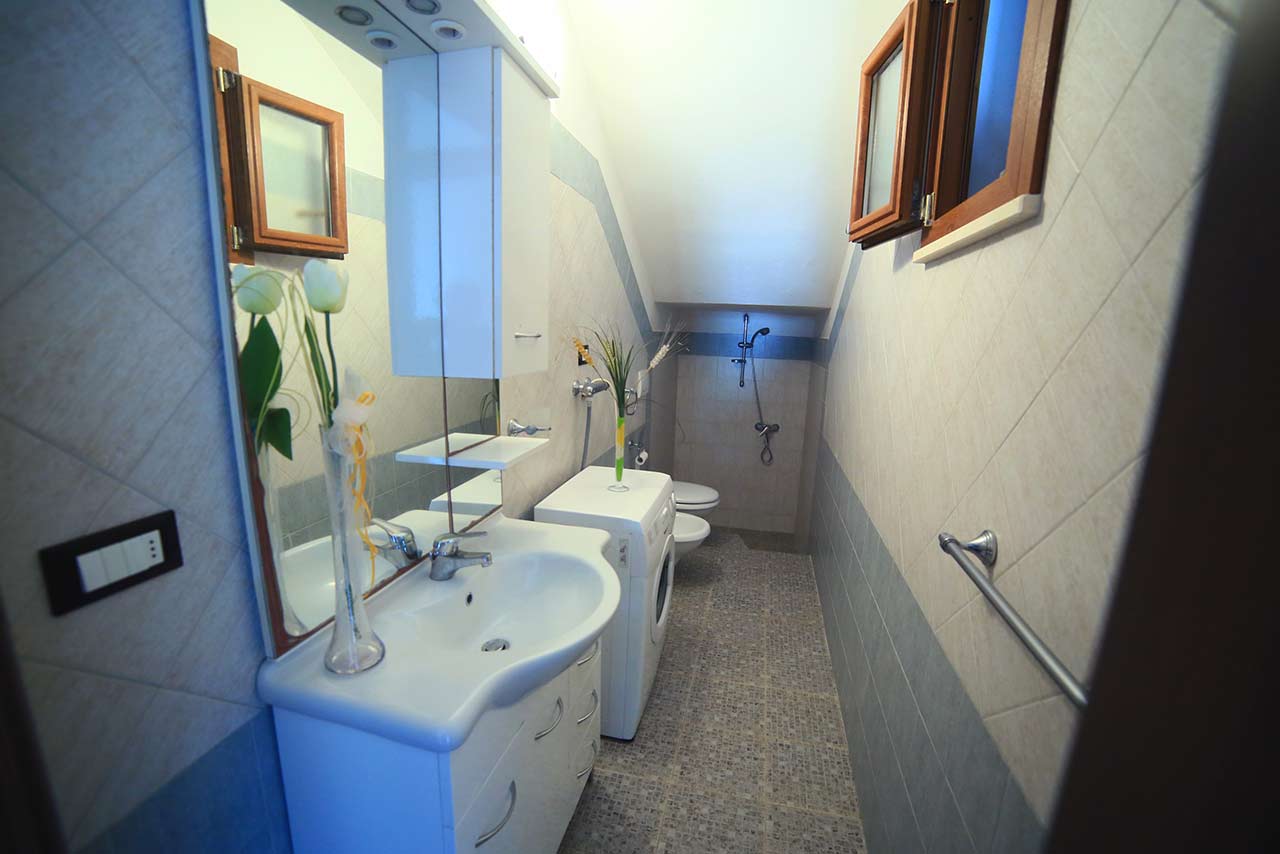 Apartment Santa Maria di Leuca 1
Request information or a quote for your holiday in Salento
Apartment Santa Maria di Leuca 1 is a building consisting of three apartments, is about 300 meters from the sea and is ideal for those who want to experience a holiday in the last corner of Italy.
The apartment in Leuca in Salento it is located on the lower ground floor, it has 2 beds with the possibility of adding others on request, cozy living room with kitchenette, a bathroom, a bedroom, large outdoor area equipped with shower. The house is well furnished and is equipped with all comforts: TV, washing machine, air conditioning.
Santa Maria di Leuca offers numerous services to tourists; it is possible to have lunch or dinner in the characteristic restaurants of the seaside resort and beyond, for breakfast it is possible to taste the pasticciotto Salento Martinucci historical pastry shop with typical products of the Salento or alternatively, stroll along the seafront and in the markets that are organized every year for the summer season.
The territory of Leuca it is considered the watershed between the ionian sea and the adriatic sea and in latin. There are numerous inlets and caves present as Porcinara cave and the devil's cave.
One of the most important monuments of Santa Maria di Leuca and the sanctuary recognized as a basilica in 1990. Staying in Leuca it means getting in touch with ancient traditions and knowledge that only by visiting the place can they be known.